How to add promo codes in PrestaShop for a new customer
Promo codes are a good way to encourage new customers to buy from you, which can lead to repeat business. It also has the advantage of being very easy to implement.
Most eCommerce websites nowadays use this tactic to get more new customers into their websites.
Why do we need to offer a PrestaShop discount code for a new customer?
Every single new customer that enjoys a discount is an opportunity to grow your business. They need a reason for their decision, and they should see the benefit of buying from you.
If they use your special promotions as a way to be the first place tested, they will spread the word about their great experience and some of them might use you as their store.
It works like this: A customer visits your website and gets excited by the product that they are looking at. But they're thinking about buying it. They then get asked a few questions that would help them make up their mind on whether they want to buy it or not. Questions like "Would you like to purchase this product now?".
If the customer can't find a reason, so they leave your website without buying anything.
But if you show amazing deals, everything will be easier. This is very good for customers who are just trying out your product, and you want to help them by getting them an offer they can't refuse.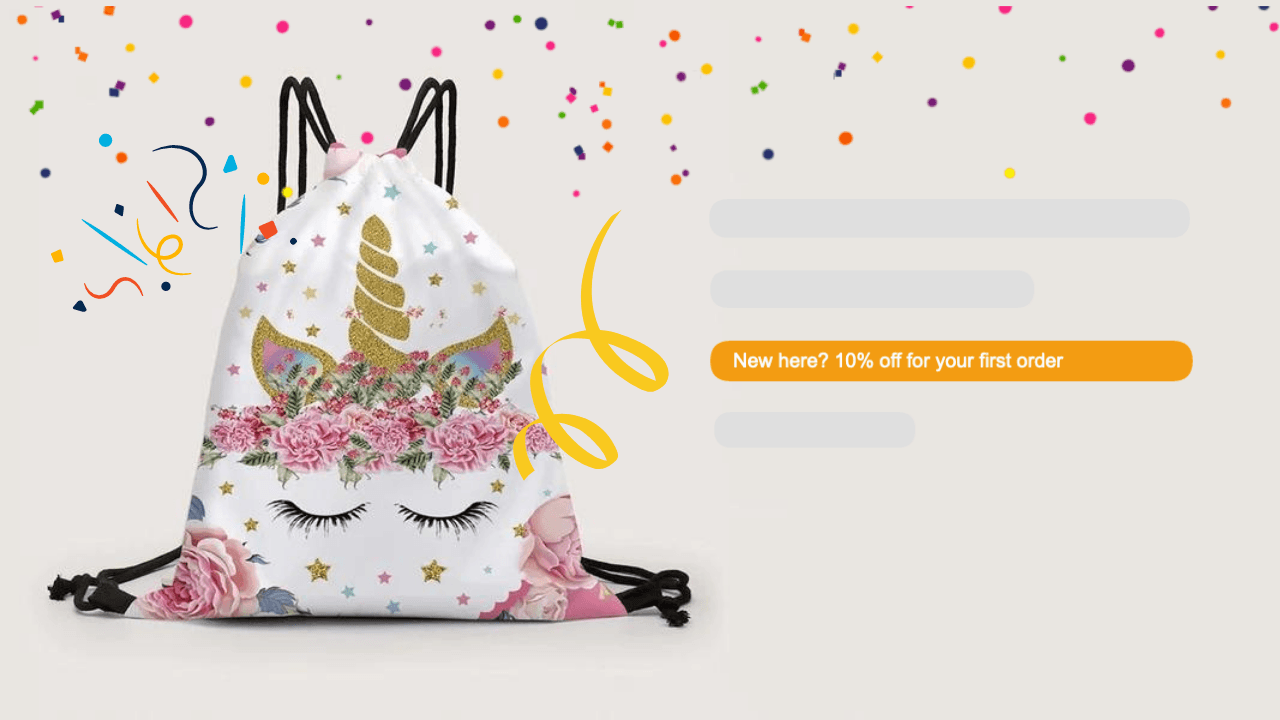 How to add a coupon code using cart rules in PrestaShop?
Visit the Admin Panel from the "Back Office → Catalog → Discounts" menu.
Here you can create a static discount, or create Catalog cart rules based on some built-in criteria.
Pros: Build-in feature and simple.
Cons: Lack of criteria, there is no way to show your offer to customers!

Why should you use the PrestaShop module for exclusive offers?
PrestaShop is good at providing a basic cart rule or applying a coupon discount to a single customer, and the IConvert Promotion module comes to save the day.
It allows all store owners and employers to easily generate coupon codes for customers. Hence, the first choice is to use this PrestaShop addon that automatically generates advanced coupons in your PrestaShop store.
How does a new customer see and enjoy special offers?
You no longer need to edit your website's theme or install another module to show the popup or a block for the discount.
IConvert Promotion module shows the offer in your front office in ways learned from Amazon, ASOS, Lazada, so it has the power to show what is a great way of promoting your offers.
It allows you to create offers that are displayed on the product detail page and automatically calculate and generate them at the checkout process. You can set up different conditions so that only some products qualify for discounts.
How can I add the PrestaShop promo code and show the deal?
You do not have to create each promotion code manually to convert visitors into customers.
Everything you need to do is set up a promotion rule and this module will automatically generate a new coupon code for every new customer, visitor or guest.
Step I: Access the "My promotions" menu, on the left of your administrator panel. Click on the "Create a new promotion" button to get started.
Step II: Give it a name and a description. The description is not required, but it's very important because the description displays on the cart's detail of the checkout page.
Step III: The most important step: on the Global criteria tab, choose First Order. In addition, you can specify how long the offer lasts before being removed.

If you want to set the minimum order quantity, choose the right value on the Products Criteria tab.

Step IV: Choose the value of this promotion on the Amount computation tab.

Secret tip: You can set not only an amount but also the maximum value of the deal. This is a very effective tactic that many large e-commerce sites are adopting.
It helps you capture the attention of your visitors and convert them to sales without sacrificing profits.
Step V: Customize the content, colors and template for your deal.

Every time a visitor adds a product to his/her shopping cart, the module will automatically apply the coupon code during checkout. This will improve the shopping experience at PrestaShop stores.
Within the world of e-commerce, marketing is a top priority. There are many ways to market and attract new customers, like offering a discount to new customers.
Other on-site tactics such as promotional strategies like a free shipping offer or a 'buy one, get one free' type event can ground smart marketing.  I will soon begin to write a quick tutorial on these techniques.
A module like IConvert Promotion has the ability to turn virtually any ideas about promo codes you have learned from a top-tier eCommerce website into PrestaShop coupons to increase sales in your store.