Prestashop meta description & title length - live update
What you want: Focus on growing your business, more sales or complete your client's project faster.
What you don't want: Spend a lot of time on Google and everywhere to update the latest news about title & meta description length for improving Prestashop SEO.
So, we write this topic and update the length of Prestashop meta description & title every time we have something news from Google update. You only need to see the number we post here.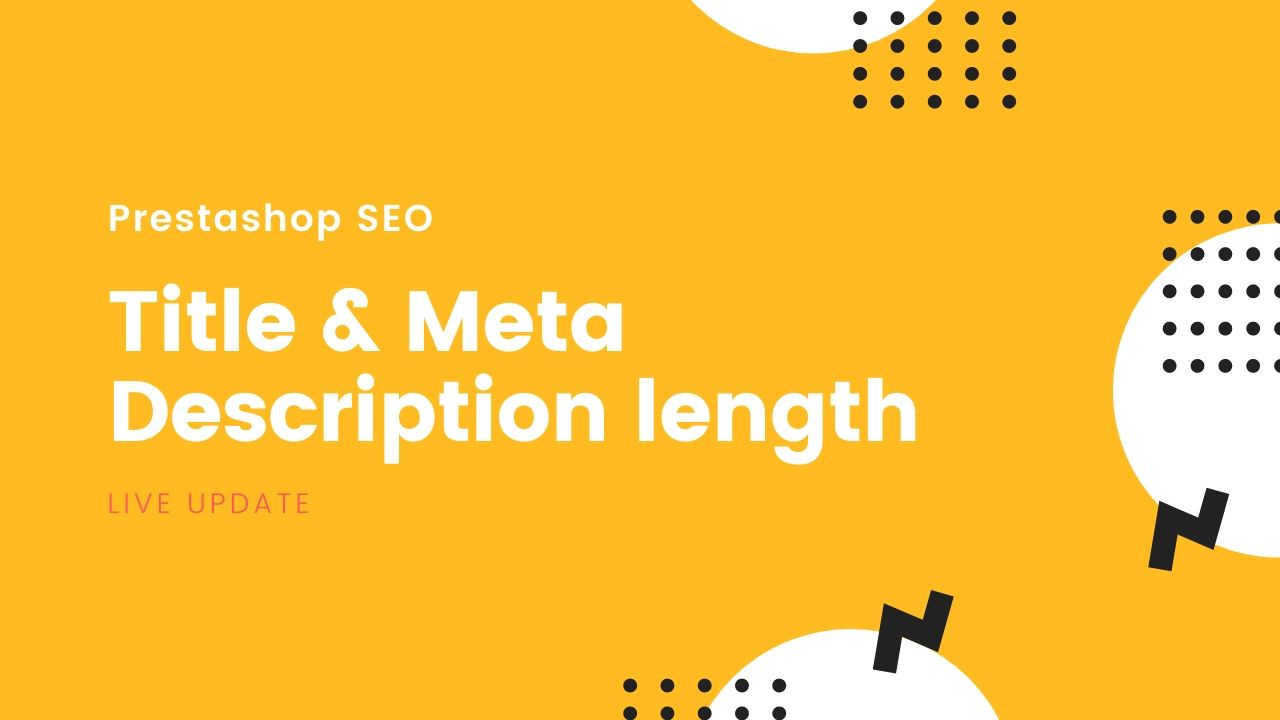 Google released BERT - Google's latest search algorithm to understand natural language better. This means now you have to optimize your landing page/product page/content page for human, not for the bots. You can not work by adding some sh*t words in a list of suggested keywords from a sh*t SEO Tool.
But there is at least one thing that works: the length of Prestashop meta description & title.
160
02.11.2019
Meta description length
Search engine you (and your customers) love - Google - always changes its algorithm. We wrote about the length of title on Prestashop for SEO and the best length of meta description Prestashop, and as you can see, the perfect numbers of title and meta description length for Prestashop SEO are - and will - always change.
So, above are 2 the perfect numbers for you, and i will update as soon as possible. Feel free to use these numbers to optimize your SERP and don't forget to subscribe to get the latest news without searching everywhere.