Prestashop Tutorial - How to backup Prestashop database
As you know, your boutique database is the most value of your e-commerce business. So, backup your Prestashop database everyday or you will lost everything.
In case you own or run a website for a fast-growing e-commerce business, you may well be at a crossroads. Your database is supported by a single server, but your business is growing so quickly that you are getting dangerously close to a crash.
It is strongly recommended that you backup the database at regular intervals and before an upgrade.
NOTE: This Prestashop tutorial will show you how to backup your Prestashop database that include all your products, cms, manufactures and others, but DO NOT backup the files and folders such as images, theme files on the server.
If you need a complete Prestashop module to backup your database and files, i recommend you to use SOO Prestashop Cloud Backup.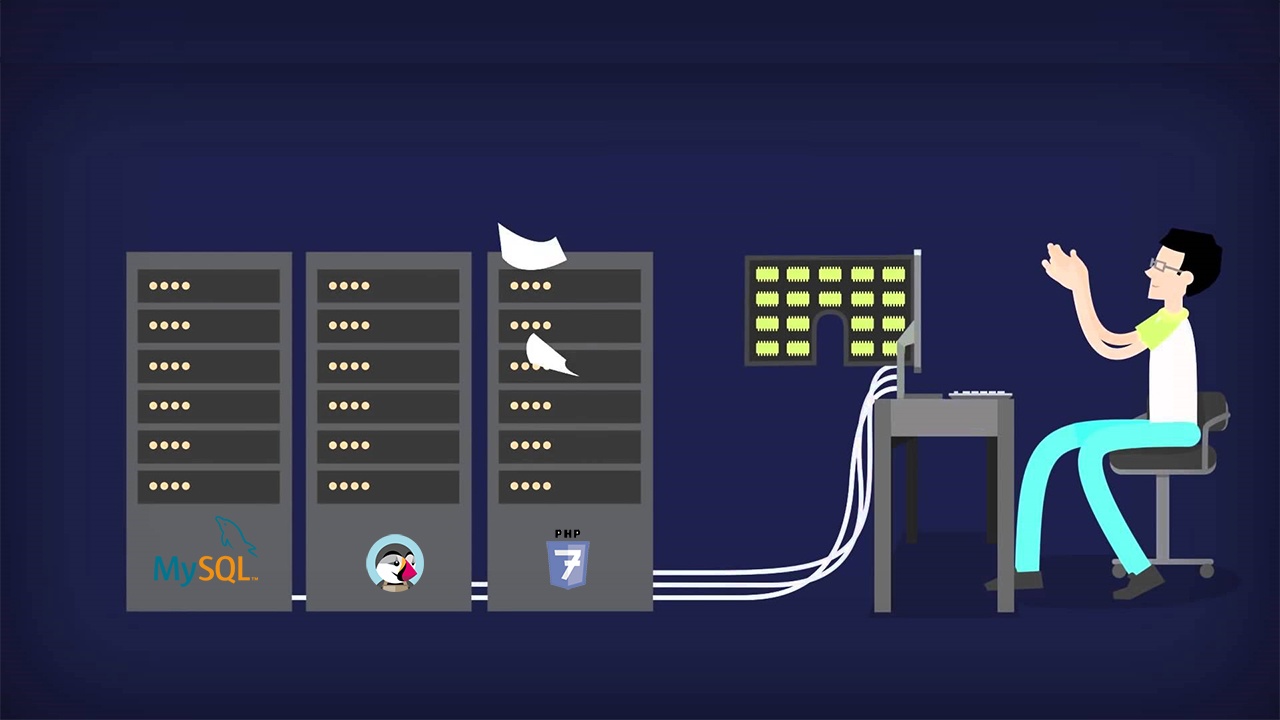 What you need?
The most important tool for database backup on this Prestashop tutorial is the PHPMyAdmin software installed on your hosting. It's usually available and you - as a shared hosting owner have got possibility to use it.
Step by step to backup Prestashop database
First, log in to your PHPMyAdmin account, click on that icon and your database management will open up and look like the image below. Click on the database that you want to backup from the left column.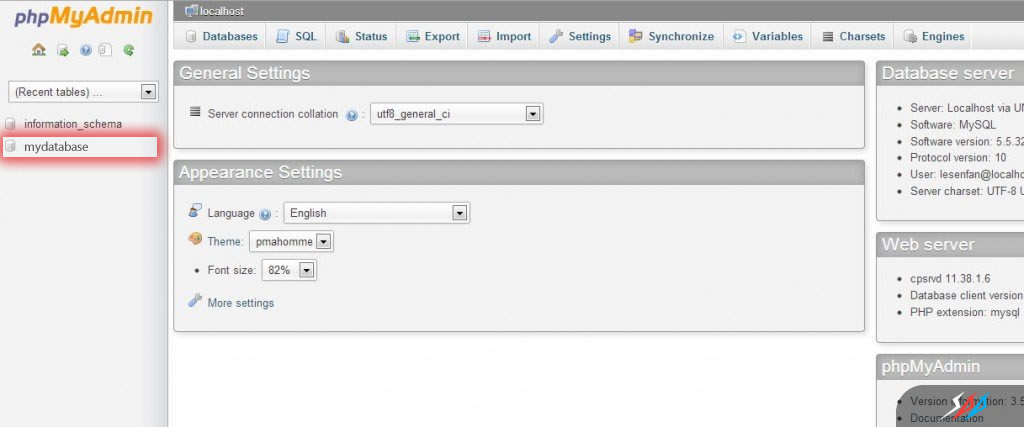 Then - in the windown on the right and side you will see all available tables - and settings related to the database you selected. Click on "export" button :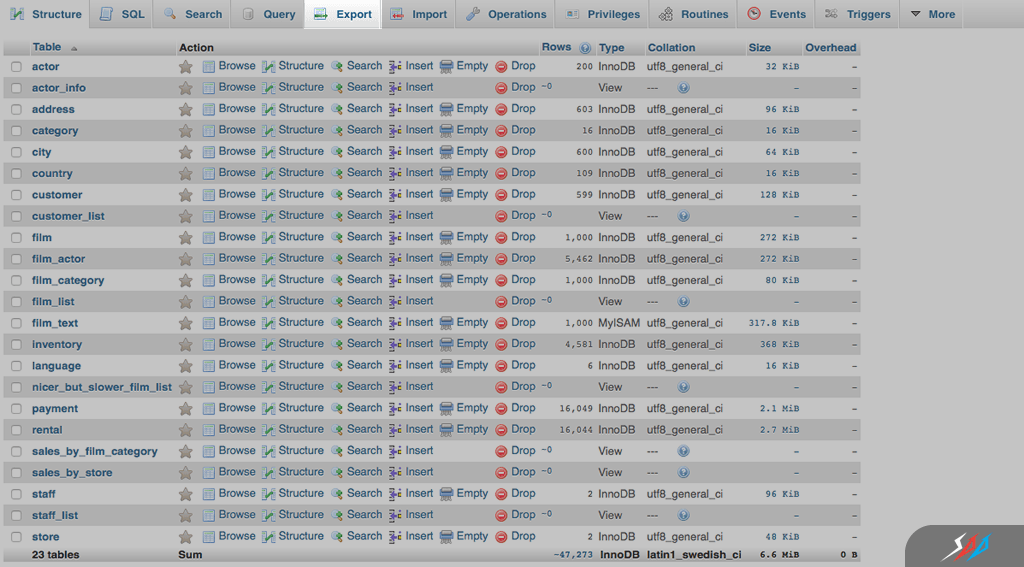 After click on "Export" you will see export settings page. Select "Quick" as export method, SQL as database format and click on "Go" button. After that your database will be downloading :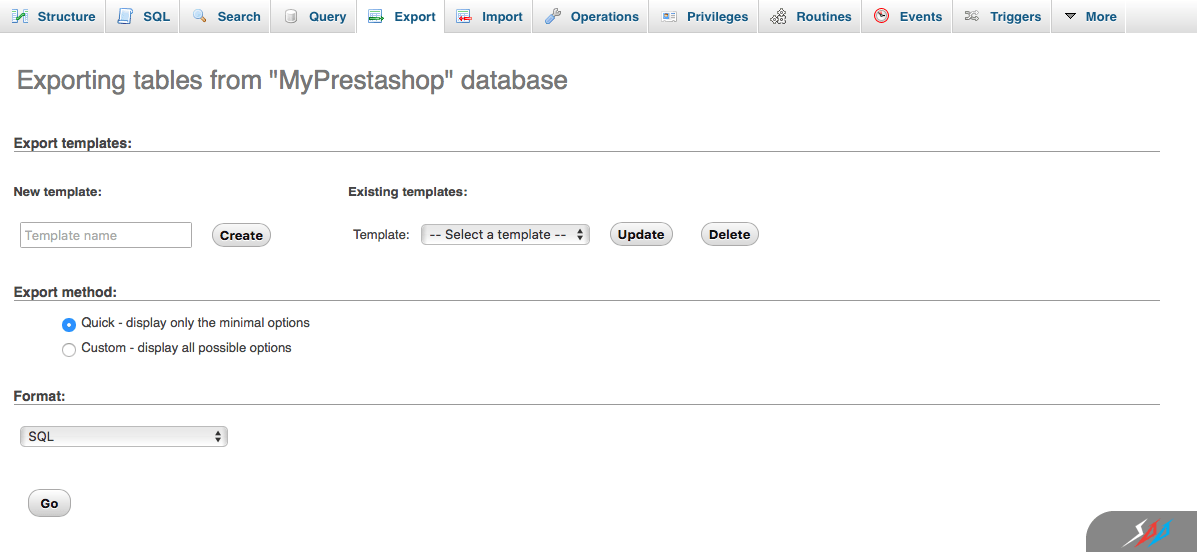 Now you have a complete backup of your ecommerce database. So if anything happens to your site, you will be able to reload the database and restore it from when you last downloaded it. It is strongly recommended that you schedule to backup your ecommerce database everyday. SOO Prestashop Cloud Backup is my favourite module to set up automatic & scheduled backups for both files and database. You should to try it :)
Frank Nguyen
The founder of the Owaci, a fast-growing ecommerce company, main developer of PrestaSOO team. Subscribe to receive his articles to show you how to manage, develop your Prestashop website.