List of Prestashop 1.7 icons
2 years ago i wrote the article about Prestashop 1.6 icons. At that moment, Prestashop uses a customized version of FontAwesome as its icons framework. After 2 years, in August 2016, Prestashop 1.7 is comming soon and i found a new thing about Prestashop Icons.
Now, Prestashop Team uses "Material Icons" from Google as its build-in icons
You could easy to use these icons on your ecommerce site like this :
<i class="material-icons">face</i>
Above method is supported in most modern browsers on both desktop and mobile devices.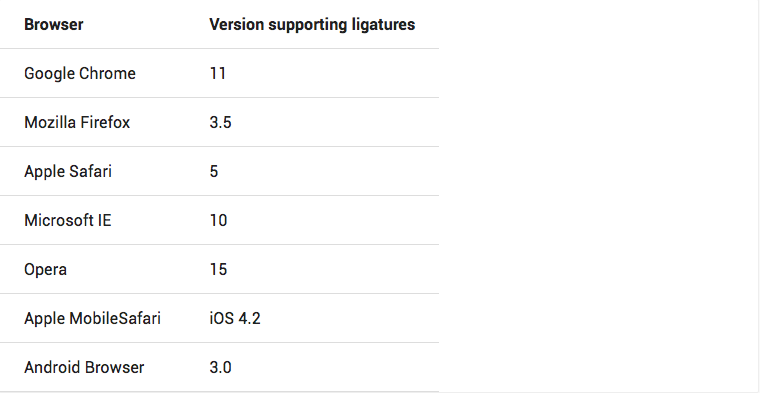 For browsers that do not support ligatures, fall back to specifying the icons using numeric character references like the example below:
<i class="material-icons">&#xE87C;</i>
Do not forget we have 235 Premium Prestashop Icons that works well on both Prestashop 1.6 & 1.7. You could use Prestashop Default icons and 235 Premium Prestashop Icons on creating your Prestashop Mega Menu module - SOO Magic Menu.
You might want to discover about logo Prestashop and how to customize it for your website?
Here is the list of Prestashop 1.7 icons for your ecommerce store :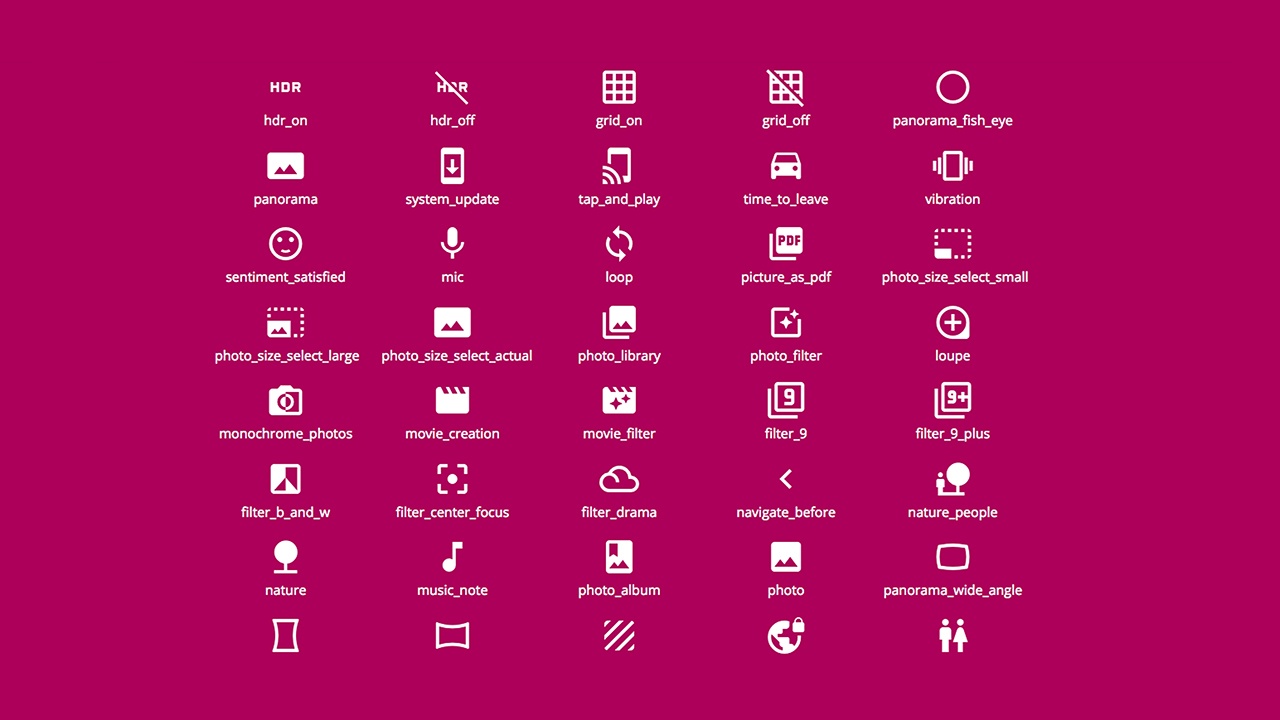 check_box_outline_blank
person_outline
person_add
person
people_outline
filter_frames
dehaze
free_breakfast
timelapse
rotate_left
filter_hdr
switch_camera
switch_video
color_lens
collections_bookmark
vignette
rotate_90_degrees_ccw
filter_8
wb_iridescent
wb_incandescent
filter_tilt_shift
filter_6
filter_7
domain
cake
spa
explicit
rotate_right
slideshow
sync
Fully Responsive Prestashop Mega Menu module
Advanced Content.
Drag & drop the menu to re-order in backend.
235 Premium icons and 900++ Google Material Icons for your store
Compatible with Mobile devices, including iPhone, iPad, and Android.
Touch-enabled.
Build advanced submenu layouts with the built in column grid system.
2 types of submenu & 4 themes for Mobile.
Show / hide menu's icon on mobile.
sync_disabled
sync_problem
directions
beenhere
add_location
wb_sunny
looks
linked_camera
lens
image_aspect_ratio
image
crop_square
crop_rotate
crop_portrait
delete
art_track
kitchen
hot_tub
golf_course
notifications_paused
pages
party_mode
people
smoke_free
notifications
closed_caption
add_to_queue
radio_button_checked
radio_button_unchecked
star
star_border
airplay
album
looks_two
fast_forward
fast_rewind
featured_play_list
featured_video
control_point_duplicate
control_point
forward_10
fiber_smart_record
pool
filter
filter_1
filter_2
share
smoking_rooms
filter_none
voice_chat
brush
burst_mode
camera
timer_3
timer_10
timer
done
dns
description
delete_forever
center_focus_strong
center_focus_weak
collections
sentiment_neutral
sentiment_dissatisfied
exposure_plus_2
exposure_zero
check_box
whatshot
straighten
iso
landscape
leak_add
flash_off
all_inclusive
airport_shuttle
ac_unit
done_all
view_compact
exposure_plus_1
av_timer
branding_watermark
call_to_action
library_books
library_music
games
grain
compare
colorize
tag_faces
forward_5
forward_30
photo_camera
filter_3
room_service
rv_hookup
warning
error_outline
error
add_alert
camera_alt
portrait
mood_bad
mood
location_city
equalizer
wb_auto
wb_cloudy
library_add
high_quality
hearing
hd
mic_none
style
mic_off
movie
music_video
new_releases
not_interested
filter_5
filter_4
palette
navigate_next
note
pause
pause_circle_filled
pause_circle_outline
gradient
leak_remove
school
public
poll
crop_din
crop_7_5
crop_5_4
crop_3_2
crop_16_9
crop
flare
flash_auto
group
filter_vintage
crop_original
edit
details
fitness_center
remove_red_eye
star_half
playlist_add
play_circle_outline
play_circle_filled
play_arrow
crop_free
crop_landscape
camera_front
camera_rear
camera_roll
sentiment_very_satisfied
sentiment_very_dissatisfied
plus_one
notifications_off
notifications_none
notifications_active
looks_3
looks_4
looks_5
looks_6
looks_one
child_friendly
child_care
casino
business_center
exposure_neg_2
exposure_neg_1
exposure
indeterminate_check_box
group_add
healing
hdr_weak
hdr_strong
hdr_on
hdr_off
grid_on
grid_off
panorama_fish_eye
panorama
system_update
tap_and_play
time_to_leave
vibration
sentiment_satisfied
mic
loop
picture_as_pdf
photo_size_select_small
photo_size_select_large
photo_size_select_actual
photo_library
photo_filter
loupe
monochrome_photos
movie_creation
movie_filter
filter_9
filter_9_plus
filter_b_and_w
filter_center_focus
filter_drama
navigate_before
nature_people
nature
music_note
photo_album
photo
panorama_wide_angle
panorama_vertical
panorama_horizontal
texture
vpn_lock
wc
wifi
power
priority_high
sd_card
sim_card_alert
sms
sms_failed
flash_on
flip
timer_off
tonality
transform
tune
view_comfy
beach_access
P/s : You also can not use Prestashop 1.6 icons for your Prestashop 1.7 projects, unless you're using our Prestashop Mega Menu module