Nothing but perfect & unbeatable Prestashop Mega Menu module
We spent a lot of time at work and design to make sure this is the best Prestashop module for your ecommerce website! It will clears up the mess and makes your shop look perfect, save the time of your customers and helps you to sell more products, even on a smartphone! ( No one can do that but SOO Magic Menu )
If you're serious with your business, you must have a SOO Magic Menu module for your Prestashop website.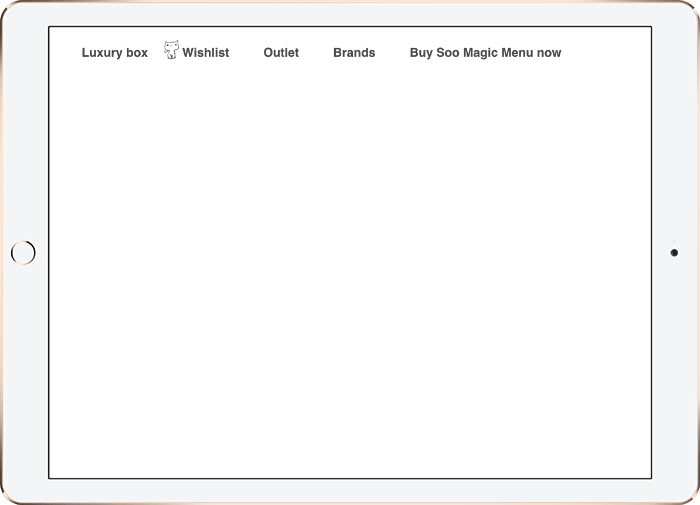 What's new
v4.1.5 updated: Coding optimized.
v4.1.3 updated: Contains a bunch of code clean-ups for better module performance.
v4.1.2 updated: Fixed some common issues, more stable.
v4.1.1 updated: Translated into English, Français, Español, Italian, Deutsch, Polski.
v4.1.0 updated : Show Category's image on menu, improve user experience, use 900++ Google Material Icons, fixed some common issues.
v4.0.2 updated : Compatible with Prestashop 1.7.
v2.5.5 updated : Fixed some issues.
v2.5.4 updated : More compatible and stable.
v2.5.3 updated : Some issues fixed. More comfortable on Ipad Pro devices.
v2.5.1 updated : Fixed some issues on tablet when change the position.
v2.5.0 updated : Choose direct PrestaSOO's Prestashop icons on Admin page.
v2.3 updated : Cute Css Icons for ecommerce has been released.
Why SOO Magic Menu
Increase conversion rate, promote your products, facilitate user navigation.
Rapidly develop Mega Menus from your pages, posts, custom links, or any content!
Offer your best deals or some special products to boost your sales with a cool countdown on rootmenu when hover.
Drag and drop your menu structure to re-order and the result will be updated immediately.
Run very fast on mobile / tablet, bring the best experience for your customers.
Features
Fully Responsive Prestashop Mega Menu module
Advanced Content.
Drag & drop the menu to re-order in backend.
Menu icon option
Menu description.
235 Premium icons and 900++ Google Material Icons for your store
Compatible with Mobile devices, including iPhone, iPad, and Android.
Touch-enabled.
Build advanced submenu layouts with the built in column grid system.
2 types of submenu on Mobile.
Show / hide menu's icon on mobile.
4 themes on mobile.
Benefits for customers
Happy with a cool experience when visit your store on mobile / tablet.
Easily see some best deals even when hover on the menu.
Find the most important informations without change to another pages
For professional theme
This is the must-have module for your Prestashop - even when you use a professional theme. SOO Magic Menu module is the best Prestashop mega menu module, better even than the menu module integrated inside your professional theme. It's true!!!