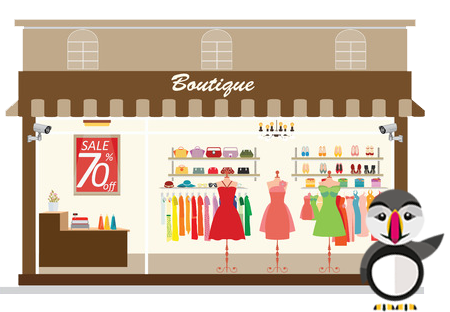 Capture More Residual Revenue
Can you guarantee how much money your Prestashop store is going to make this month?
If you offered subscription-based products, you could do just that : Create product of the month clubs, weekly service subscriptions or even yearly software billing packages with Paypal.
Subscription Module You Can Trust
One of the top Loyalty modules - Prestashop Awards 2017
Recurring payment experts
Enjoy your subscription business on Prestashop website based on PayPal Subscriptions & Recurring Payment - One of top Loyalty modules for Prestashop Awards 2017, without monthly fees!
Get started in minutes
It's Plug-and-Play module - Within minutes of setup, you'll have access to flexible plan solutions, subscribers management, Paypal Express Checkout and more.
Paypal payment
Intergrated Paypal Payment for Credit Card, Paypal Account, Paypal Gift Card into your Prestashop website easily.
Grow your business
Your relationships with recurring billing customers last for years, keeps all subscriber activity—and your cash flow—running smoothly!
How easy is it
When you use this module to manage / sell Subscriptions & Recurring Payment on your website, your customers can purchase automatically recurring subscriptions for content site subscriptions, newsletter fees, club dues, or recurring donations, and can be fully integrated with your site in a few easy steps (Here is the difference between a product, a subscription product and a subscription)
The benefits for Merchants
A very powerful module to create and manage the subscriptions on your ecommerce site. If your products and services are ordered on a constant basis and demand recurring payments (magazines, books, etc...), it will helps your customers set a type of subscription and receive them by a certain time without cease.
Deploy Recurring Payment and Automated Billing on your Prestashop website, you will have a great value:
Easy to implement - flexible and automatic billing frees you from sending invoices.
No up-front costs - you'll have the same low fee schedule used when you receive other PayPal payments.
Sell with ease - PayPal maintains detailed transaction records.
Improve buyer experience - with customizable buttons and secure payments, happy customers become repeat customers.
It also has a dashboard simplified and ergonomic of subscription for the merchant : You can create and manage the types of subscription and subscribers easily in a minute or convert the existing product to a subscription or create a new one.
What's new
Setup a product as a regular or subscription product with a new Subscribe button to allow the customer buy the product as subscription product on a "Start immediately" subscription plan.(v.4.5.8) - Prestashop 1.7
Start the order immediately that your customers do not need to select the start date - New IPN Class due to Paypal has changed their IPN messages recently. (v.4.5.7)
Fixed an issue on Chrome. (v.4.3.7)
Fixed some common issues on Prestashop 1.7. (v.4.3.6)
Fixed the issue on product combination saving. (v.4.3.5)
Send an email to notice when customer cancels the subscription plan. (v.4.3.4)
Compatible with Prestashop 1.7 (v.4.3.1)
Show Tax, Shipping fees and Coupon value on Paypal Order Details (v.4.3.1)
Automated Recurring Payment with Paypal Payment (v.4.0.1)
Show the Subscriptions Date Selection page and Payment page in Fullscreen (v.4.0.1)
Translated into English, French, Espanol, Italian (v.4.0.1)
Fixed errors on some Mysql versions (v.2.1.1)
Features
Create and manage many types of subscription
Manage subscribers easily.
Automated Recurring Payment by Paypal!
Quick to choose the start date and buy the Subscription products directly on homepage, category page , search page or anywhere.
Manage and termination of a subscription directly in customer's account
Generates a new order when take payments automatically. New order will be showed on Order page of BO and system will send an email to customer to notice about payment made.