SOO Gift Certificate - Translated into 5 languages
SOO Gift Certificate module - helps to manage and sell gift certificates / giftcards / vouchers on your Prestashop website - has been translated into 5 languages. This extremely beautiful and powerful module will more easily use for everyone.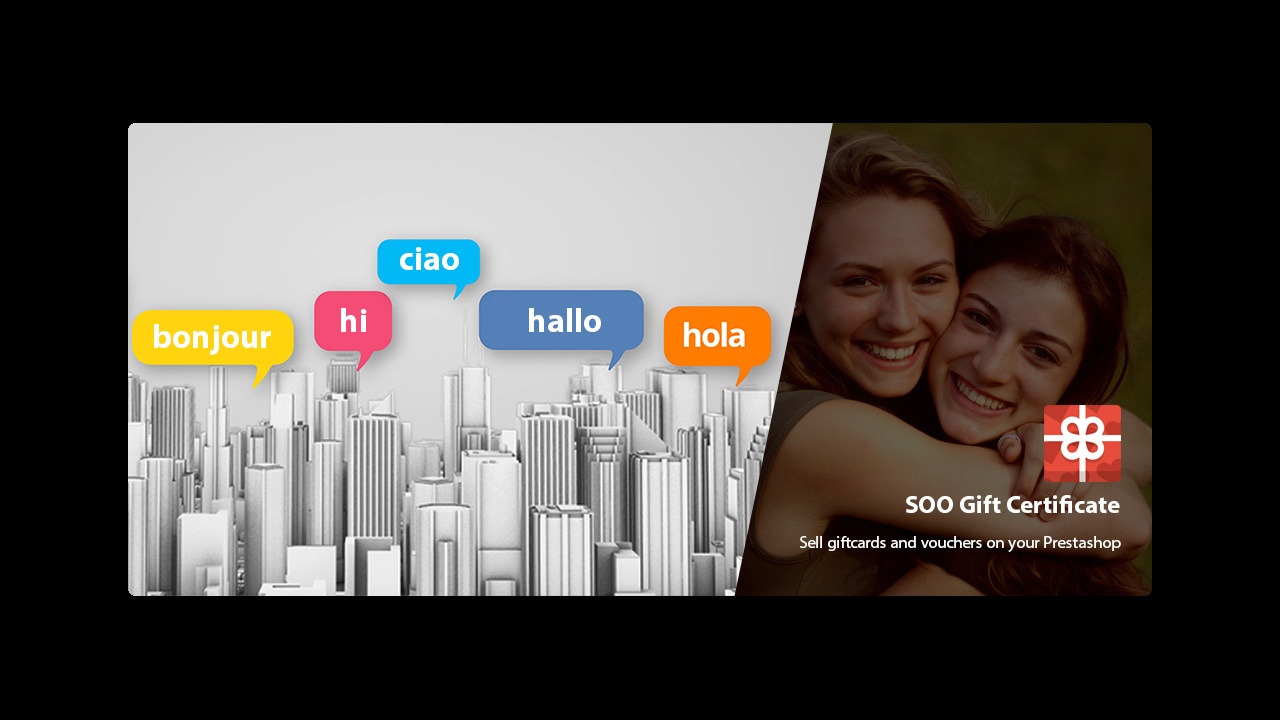 Which languages has been translated into ?
Well, SOO Gift Certificate Prestashop module has been translated into 5 languages: English, French, German, Italian, Spanish.
This is the common languages in the world and our programmers have worked closely with customers (Thanks Marcy, Frelito, Hops and Frederick) to be able to bring the new update quickly to you.
We have translated the administration interface, the user interface and the email interface that you will use to send the Gift Certificate / giftcards / Vouchers to customers when they purchase from your site.
Could you send us the translation of this module into your language? (Ex: Portuguese, Polish, Czech ..etc ...) We'll have a special coupon for you :). (And thank you sincerely from the thousands of people who are using this one)
Frank Nguyen
The founder of the Owaci, a fast-growing ecommerce company, main developer of PrestaSOO team. Subscribe to receive his articles to show you how to manage, develop your Prestashop website.