Prestashop Free Shipping - a point of difference benefit
While free shipping was once a point of difference benefit of your Prestashop store (something it would separate you from other retailers), it has increasingly become a price of entry benefit, without which many customers never buy from you.
Offering free Shipping on your Prestashop site is more attractive than a dollar discount
Julia - my girlfriend, and her mother started talking about how much they liked free shipping. It went something like this:
"I love that I get free shipping from Asos" she said. "It makes buying stuff so much easier. I bought some nice shirts for Nguyen. It's awesome."
"Well, Julia" her mother said, "Free shipping is the best. I rarely buy stuff unless it has free shipping."
The conversation continued, but these quotes give a general idea about how it went.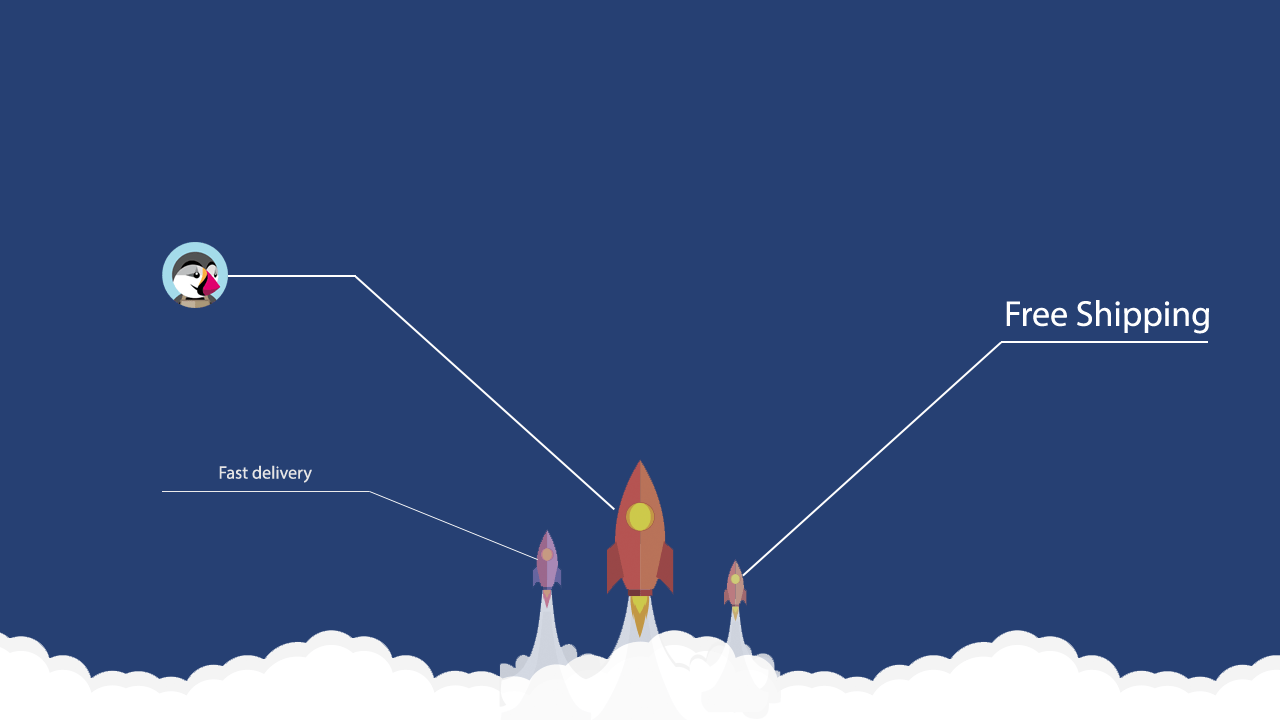 In the world of Asos or Amazon Prime, free shipping has become an expected standard for most online shoppers. For most of the bigger retailers, this does not pose any significant threat to their bottom line.
Multichannel Merchant quotes executives who says : .
- says Wharton marketing professor David Bell. Wow!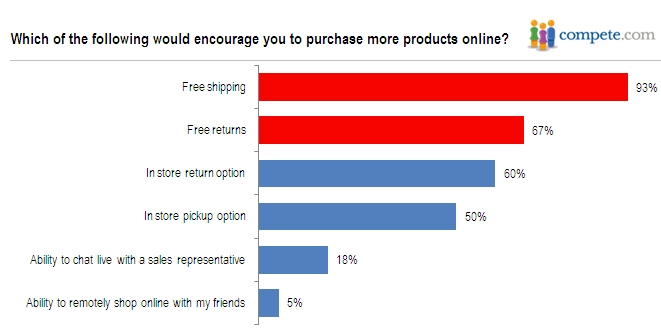 An article on Compete.com shares several findings from a survey asking customers their primary barriers about shopping from an online retailer. As you can see from the graph above, free shipping & returns is the largest influencers in what would encourage people to buy more online.
On average, 58% of people will add more items to their cart to qualify for free shipping. If this minimum for free shipping is above your average order value, you have already found a way to make more from each customer on your Prestashop site.
How can the Prestashop eCommerce owners offer free shipping?
We've learned that shipping costs increase conversion rates and impact the number of items and the total dollar amount that's added to shopping carts. From this we can conclude that free shipping helps customers get over the shipping cost hurdle and also entices them to buy more products.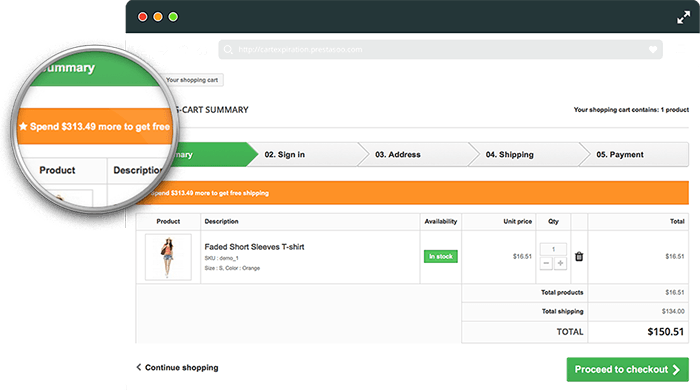 While offering free shipping might seems like a headache, the research is in favor of it being a way to increase your overall sales revenue and profit. If you're hesitant to choose a one of the best Prestashop Addons to offering free shipping on all of your products, try Prestashop Free Shipping Rules - the best module to offer free shipping to keep customers spending more money on your products until they get a free shipping, increase conversion & cart value.
Once the order reaches the minimum price amount and / or weight according to your Free Shipping Rules, your customer will be able to select the proper carriers offering free shipping.
Thanks to an information displayed in the cart, they will know the remaining amount before getting free shipping. Encourage your customers to order more to get free shipping on their orders.