COVID-19: Protect customers with the healthy behaviors
Most of us have to work from home and see the world out there being chaotic. The coronavirus continues to spread and these are dark times for people around the world.
A few recent updates from New Yorks made people worried, but soon, the situation will become more positive. (Here we provided COVID-19 Stats module shows total cases, recovered, deaths with chart from 150+ countries for tracking).
You have to work from home, on a desk inside your bedroom. Yes, i know.
And you have to take care of the kids, feed the dog when typing the email. Yes, i know.
All we have to work to maintain our e-commerce. But, before even thinking about the economic consequences for your business, you should think about the health of your customers.
You can have the most efficient enjoy inside the industry, however, if customers don't feel like you care approximately them, they won't stay loyal. It's a good time to show you care.
You might need Checklist to Protect — a basic module to show the Checklist Popup on your home page or any pages for the online store.
It's not the end of the world. Protect the health of those you serve and staff in your care on Prestashop Store by offering the best step-by-step healthy behaviours to avoid catching or spreading the coronavirus.
It's time to help people and increase customer loyalty.
This Prestashop module is a social awareness and medical prevention checklist, which specially created for awareness of Coronavirus (COVID-19) and how to protect and prevent.
Step I: Get the right information.
First and foremost, get the right information about the healthy behaviors from the right resources.
Ex: WHO or CDC. Don't use fake news.
Step II: Publish to your customers.
Download Checklist to Protect module.
Create your checklist to follow the right information.
Customize the style & icons.
You can apply this Checklist on all pages or only specific categories on your Prestashop website.
Showtime
Now, if your customers visit your store, they will see the Eyecatch Checklist Popup remind them to do these healthy behaviors frequently.
If they checked all steps, or click on an I don't care button, the Checklist Popup doesn't show again for X days (the cookies lifetime).
You might want to set up the cookie lifetime in the module configuration page (Pro)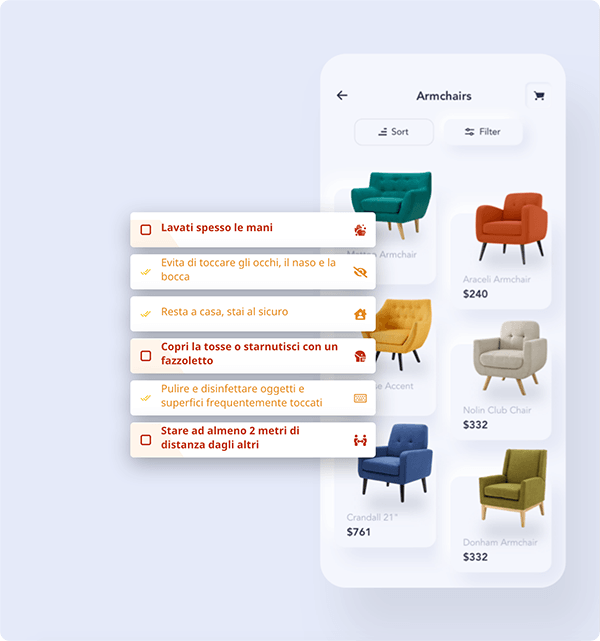 There are 6 prebuild steps we got from cdc.gov. You can download the module and install it without any problems and also do not need to configure it if you don't have time.
Take care of yourself and your loved ones!