ChargeMe - Free Trial feature
ChargeMe helps you to increase the conversion rates by offering a Free Trial for your subscriptions as well as Multiple Plan options for a
subscription product
.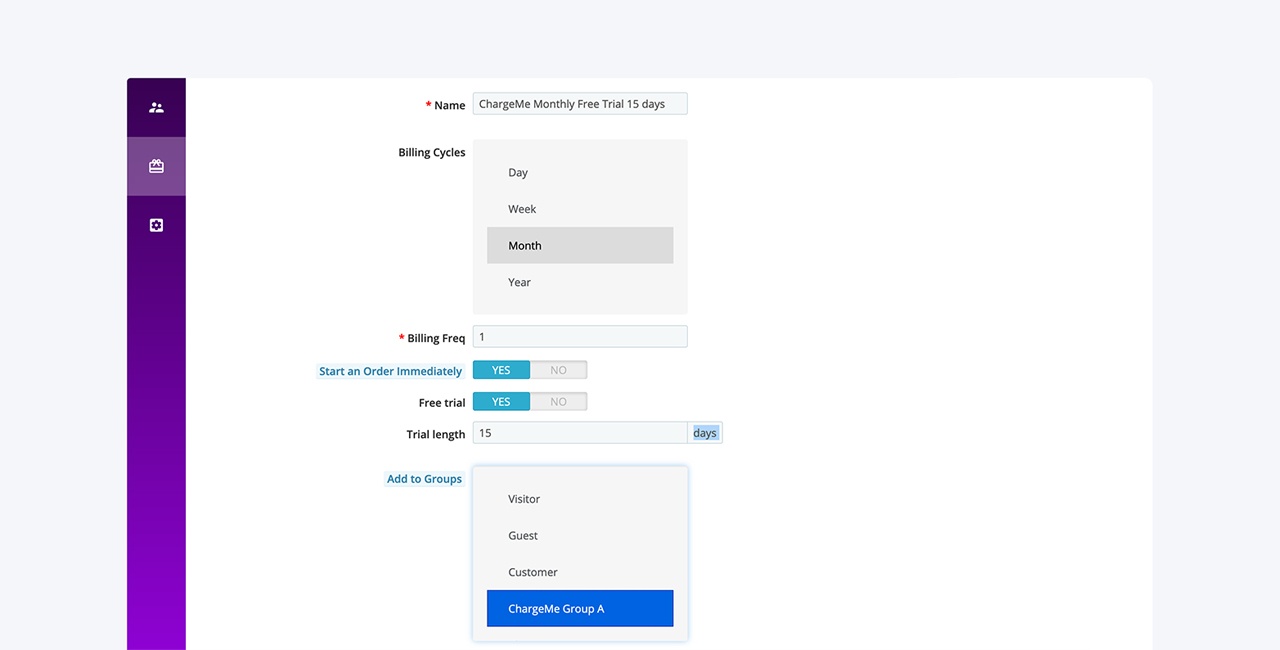 What is Free Trial
It's free to join subscription plan. After X days, the subscribers will be charged if they do not cancel the subscription.
Using a free trial offer as a customer retention method has established a good reputation for attracting customers.
They are most effective in sectors where the cost of providing the service is low, such as e-Learning, Skincare or a Gym Membership.
ChargeMe uses PayPal as a payment gateway and a recurring billing system. Everything you need to take care of is selling your products/services as much as you can.
What's next: We're working on our lab for the next ChargeMe version that allow you to set up a fees for your trial as well as offer a limited-cycles subcription plan.